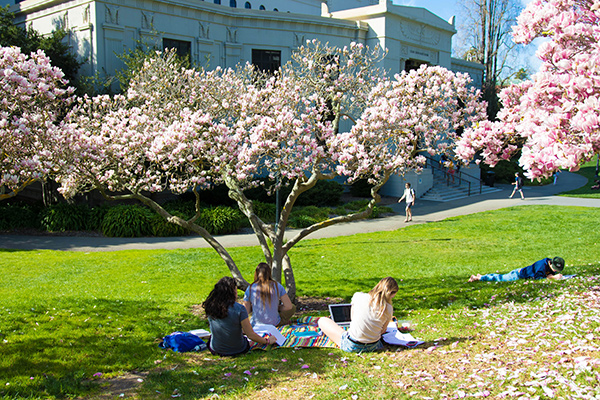 Cherry trees adorn a gracious slope of green.  Rising like an ancient greek temple, the Life Sciences building overlooks the calm pasture. Perfect for a splendid reception or a casual barbecue. The VLSB lawn is a welcoming spot that captures the true essence of academia.
Student Affairs Affiliates
Your rental includes a planning meeting with an Event Coordinator. The meeting should take place 60 days before your event. Please come prepared with: exact times, set-up needs, and catering needs.
3 room diagrams depicting the layout of your event are created during this meeting. Additional diagrams are $77 each. Room diagrams are final 3 business days before your event.