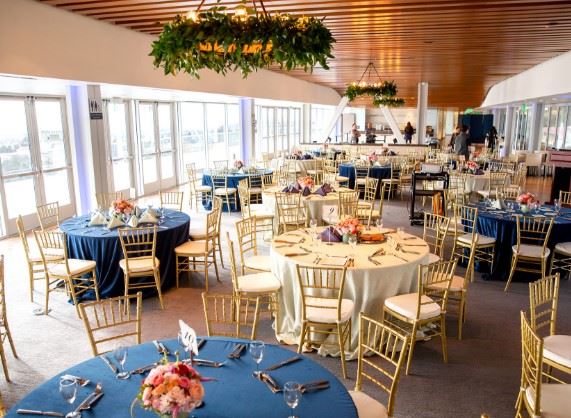 The University Club offers an unparalleled panoramic view of the Bay Area through its glass windows and wrapping glass-deck balcony. Sitting atop the award-winning press box lies the most exclusive club level. Often referred to by clients as 'The Penthouse' of Memorial Stadium, the modern design creates a memorable setting for fundraisers, celebrations and corporate events.
Your rental includes a planning meeting with an Event Coordinator. The meeting should take place 60 days before your event. Please come prepared with: exact times, set-up needs, and catering needs.
3 room diagrams depicting the layout of your event are created during this meeting. Additional diagrams are $77 each. Room diagrams are final 3 business days before your event.