We invite you to host your next outdoor event at UC Berkeley. You can reserve an outdoor space up to 1 year in advance.
Please note that a reservation request for a campus outdoor spaces must be submitted no later than 14 days in advance in order to accommodate staffing, catering, and/or logistical needs.  If you are hosting or planning a Major Event, please refer to Campus's procedures for Non-Departmental Users to request access to campus facilities.  This policy also explains the definition of a major event.  For Student Groups, if you have any questions about this policy, please contact the LEAD Center at lead@berkeley.edu.  For non-campus affiliates, if you have any questions about this policy, please contact Risk Services at risk@berkeley.edu.
RSOs can reserve all of outdoor spaces for free, with an additional $200 fee for Memorial Glade, VLSB Lawn, Faculty Glade, Campanile Esplanade, and Sather Gate East Crescent if set-up and/or food and beverage is planned. Campus can reserve all outdoor spaces, with a $250 rental fee for Memorial Glade, VLSB Lawn, Faculty Glade, South Treeline of Upper Sproul, Campanile Esplanade, and Sather Gate East Crescent.  Non-Campus Affiliates can, for a fee of $1,550, reserve Memorial Glade, Faculty Glade, Campanile Esplanade, and Lower Sproul only.
Social Sciences Courtyard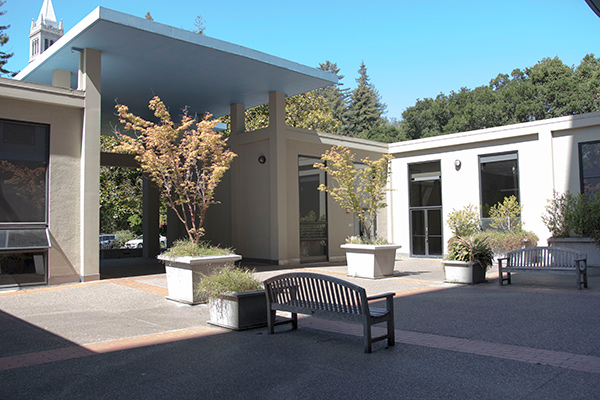 The Social Sciences Courtyard is a pleasant space for small social gatherings with its lush greenery and benches.
Campanile Esplanade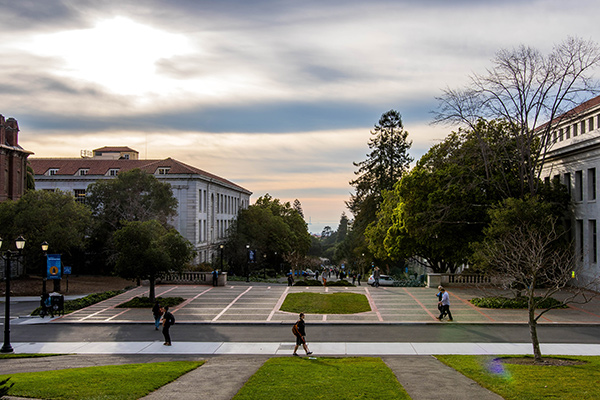 The Campanile Esplanade has stunning views of the Golden Gate that complement casual gatherings, barbecues, and formal events.
Dwinelle Plaza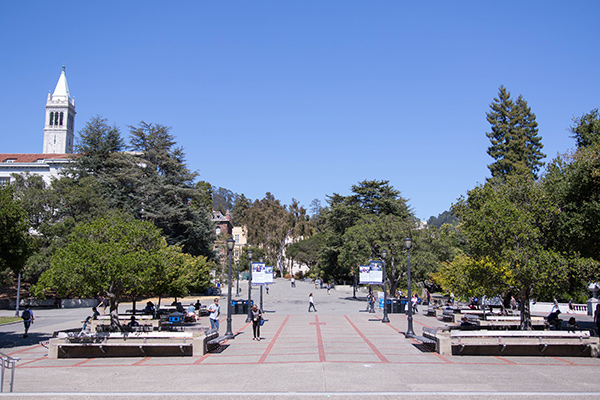 On the east side of Dwinelle Hall, Dwinelle Plaza is great for small gatherings.
Faculty Glade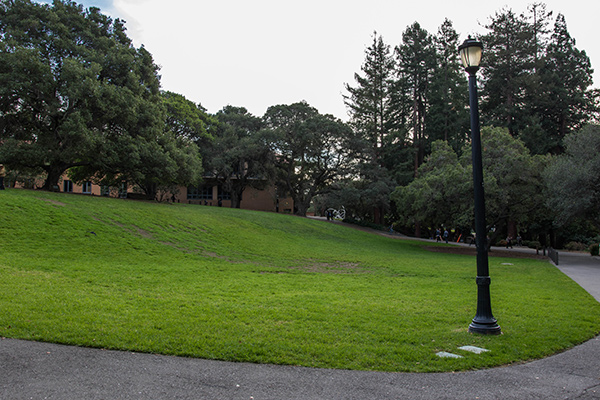 Tucked away on the east side of campus, Faculty Glade is perfect for your barbecue or reception.
Anthropology & Art Plaza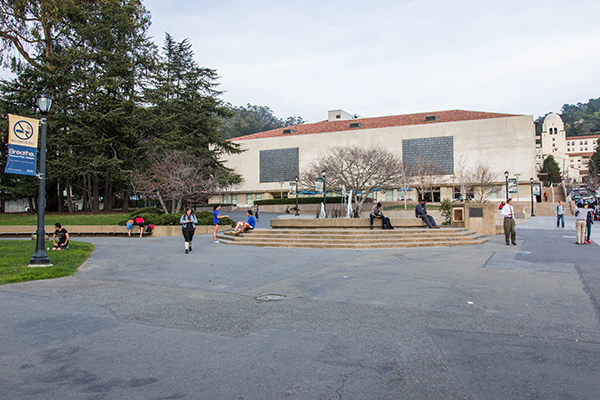 Minutes away from Memorial Stadium, the Anthropology & Art Plaza is easily accessible and can facilitate a wide range of small gatherings.
Lower Sproul Plaza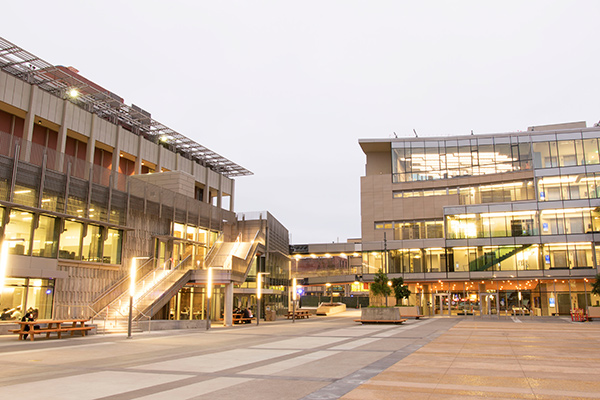 Lower Sproul Plaza's central location makes this it ideal for large gatherings and events. The Plaza's Golden Bear Statue and subtle blue and gold floor surface radiate the UC Berkeley spirit.
Memorial Glade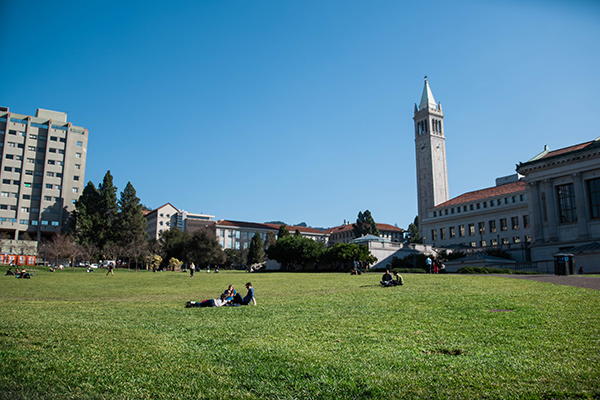 Adjacent to Doe Library, Memorial Glade is popular for hosting receptions, carnivals, barbecues, and concerts.
Sather Gate Crescent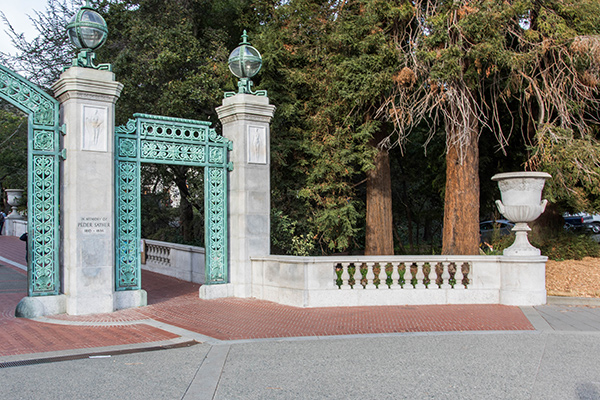 The Sather Gate Crescent, at the end of the Upper Sproul tree line, is a great location for promoting your organization to the campus community.
Savio Steps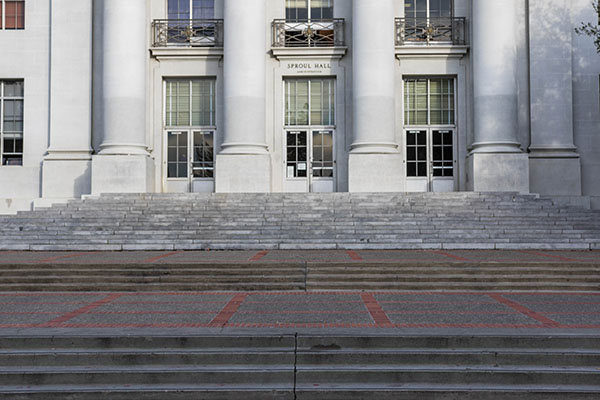 The Savio Steps, made famous by Mario Savio's 1964 speech, signify the beginning of the Free Speech Movement. The steps are still used as a platform for student advocacy, performances, and gatherings.
South Treeline of Upper Sproul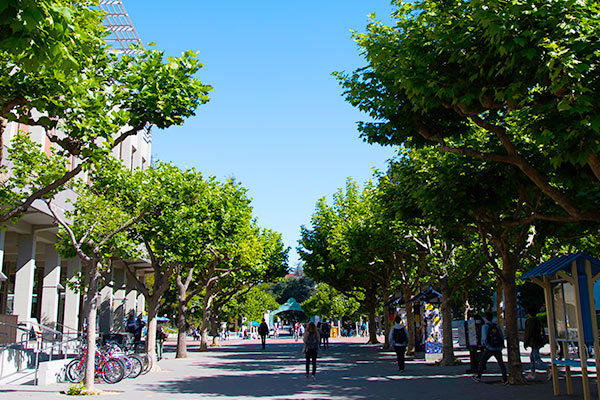 Located at the intersection of Bancroft Way and Telegraph Ave., the South Treeline is a major pathway through campus used by thousands of people each day. This space is used for promoting student organizations and events.
VLSB Lawn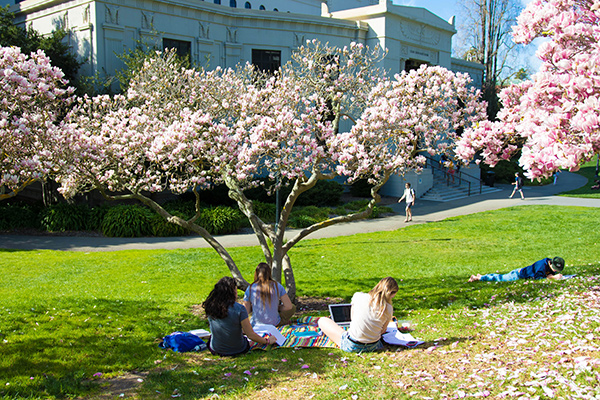 Edged by Strawberry Creek, VLSB Lawn is perfect for formal gatherings and ceremonies.
West Crescent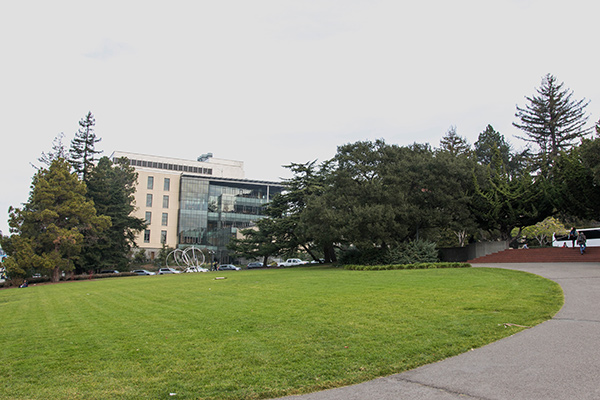 Facing downtown Berkeley, West Crescent's versatile space works well for a variety of events, including formal gatherings, ceremonies, and sporting events.
Wheeler Plaza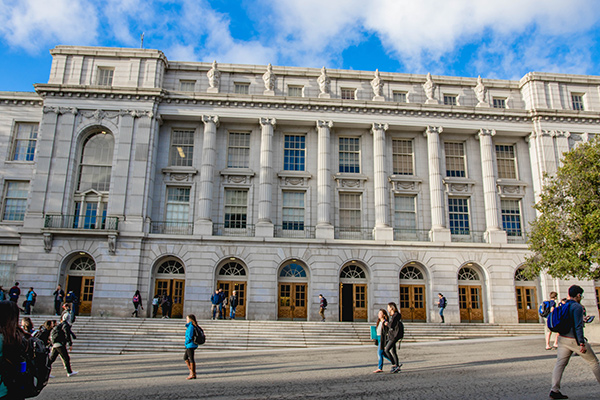 Wheeler Plaza is a great space for a small exhibitions, receptions, and gatherings.